Mary Admasian — multidisciplinary artist and consultant for creatives
Boundaries, Balance and Confinement
"Boundaries, Balance and Confinement"
Exploits the constraining property of barbed wire as a unifying metaphor in each piece, Admasian repurposes other materials like fencing, willow switches, logs, butterflies, rooster feathers, and other found objects collected from flea markets and the rural Vermont landscape to create sculptures, public installations and assemblages that address how societal and psychological restraints both contain and free us.
Admasian's work explores how raw forms can embody the human challenges surrounding gender, social norms, and the tension between our daily and inner lives. As she states, "I have always wanted to create a body of work with barbed wire, a forbidding object that can trigger instinctual and personal associations in everyone. By transforming common materials into unusual configurations, I want my work to create a narrative that provokes insight, thought, and social action in the viewer."
Summer 2017: Review in SoVermont Arts & Living magazine – "Wired for Change" http://vermontartsliving.com/?p=23392
July – August 2015: Review in Art New England magazine – Contemporary Art and Culture, page: 73
April 15, 2015 Review in Seven Days: http://www.sevendaysvt.com/vermont/art-review-mary-admasian-vermont-supreme-court-lobby/Content?oid=2553550
http://www.brattleboromuseum.org/2016/01/02/boundaries-balance-and-confinement-mary-admasian/
Gallery, Press and Sales Inquiries:
For press images or to set-up an interview regarding this series
Contact: LightsOn_mary@comcast.net
For

Navigating the elements between nature and society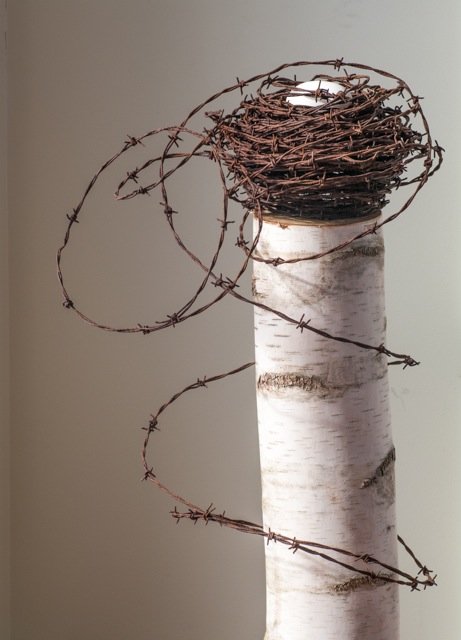 "The Nest", 2014, 21x47x16, Barbed wire, goose egg, Vermont birch log and stove trivet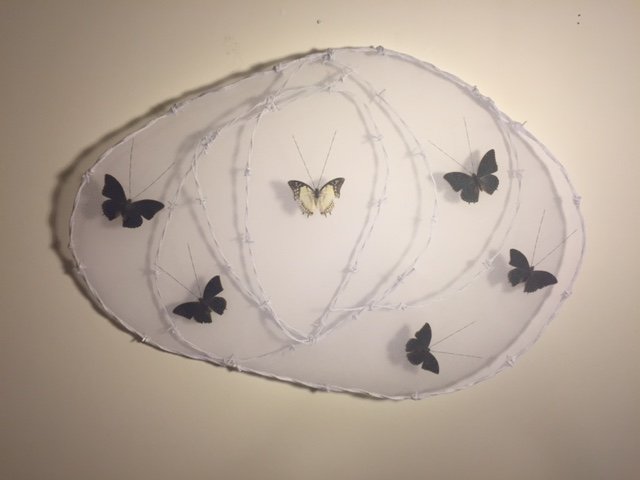 "The Last Flight", 2015, 32x24, Charaxes and Narcara butterflies, barbed wire, netting, floral wire and white spray paint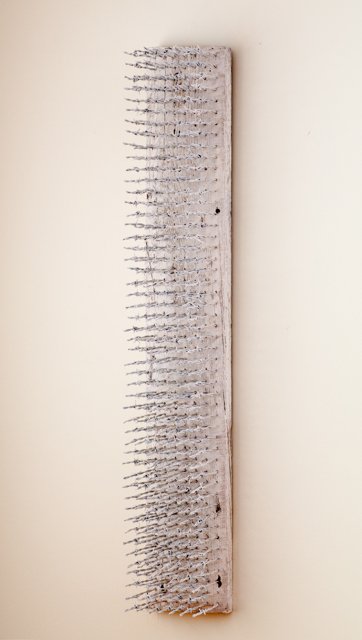 "The Plank" 2014, 8x54x,8, 350 pieces of barbed wire, barn board, milk paint, and acrylic paint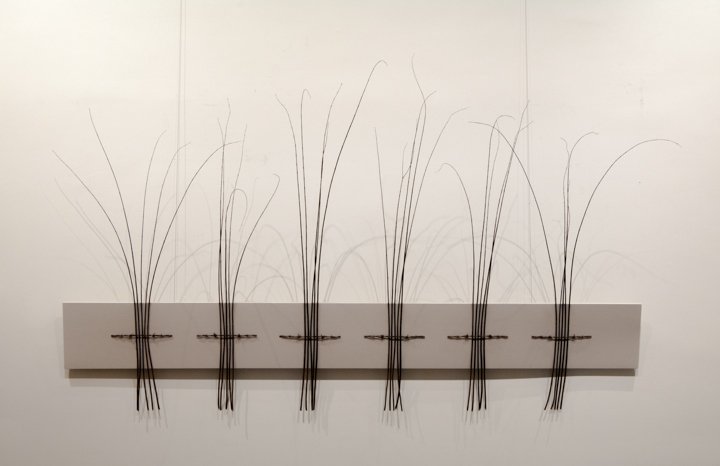 "Go Cut Yourself a Switch", 2014, 96x60x1.25, willow switches, barbed wire on wooden panel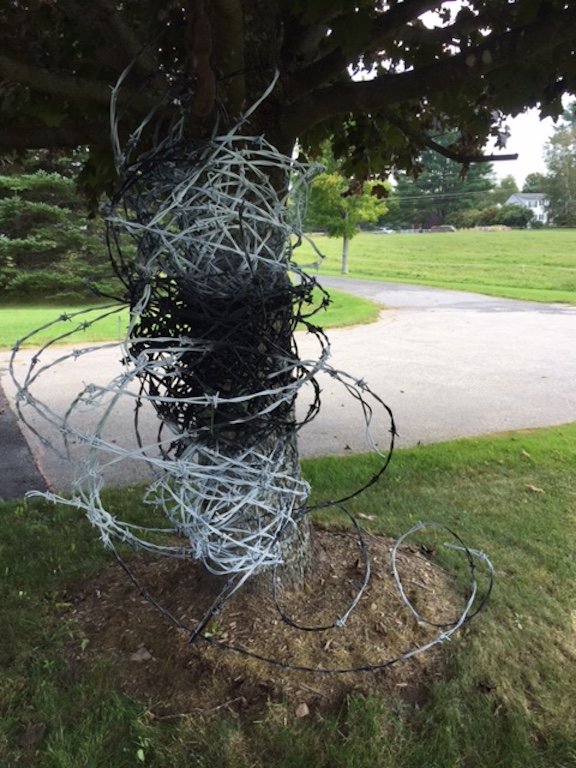 "The Hive" (exterior shot) 2016, 48x30x30, Barbed wire, acrylic and powder-coating, rusted chain (size length can vary)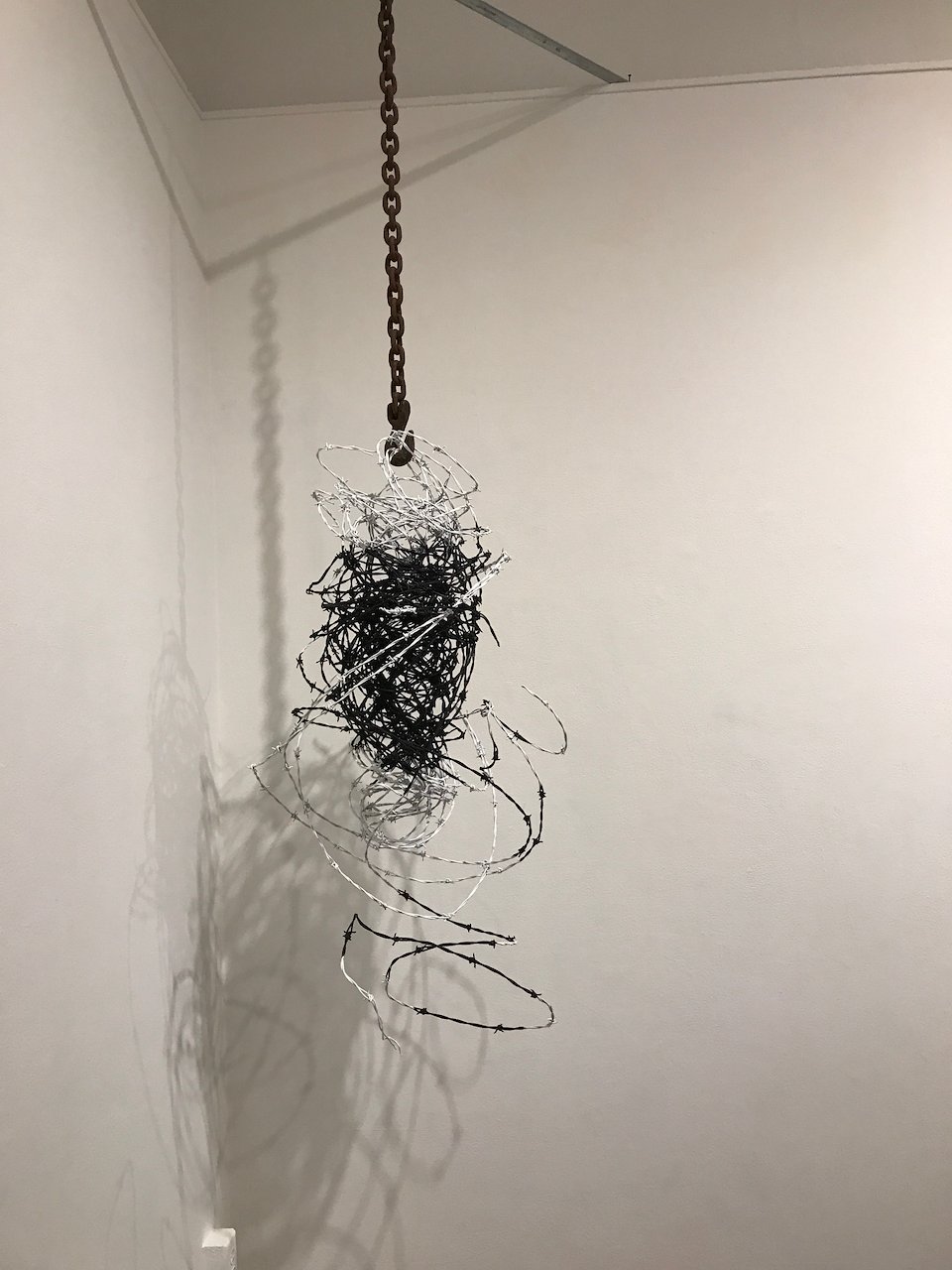 "The Hive" (Interior shot) 2016, 48x30x30, Barbed wire, acrylic and powder-coating, rusted chain (size length can vary)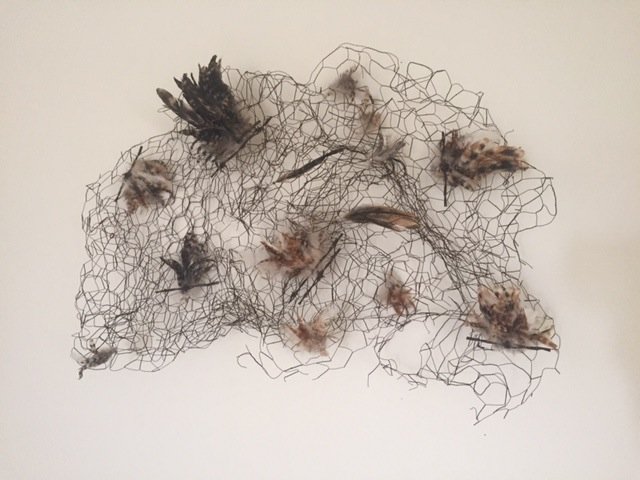 "After the henhouse visit" 43x27x8", chicken wire, rooster feathers,gold paint, wire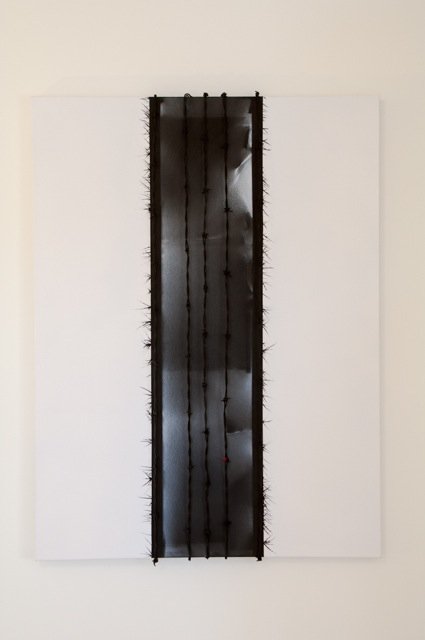 "Dead End", 2015, 30x41, barbed wire, acrylic, and spray paint on canvas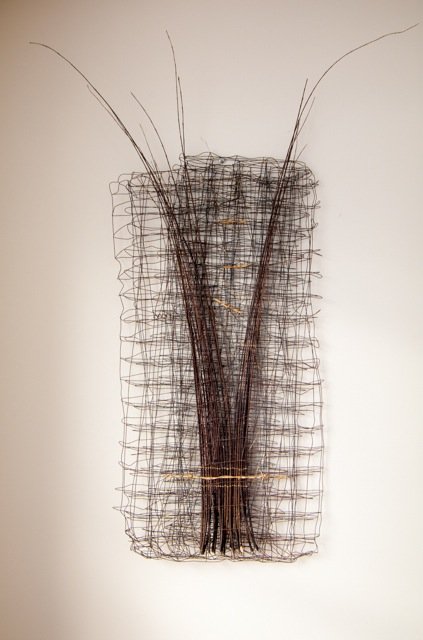 "Lessons That You Won't Forget" 2015, , 19x47 Fencing, barbed wire, willow switches, gold leaf, gold wire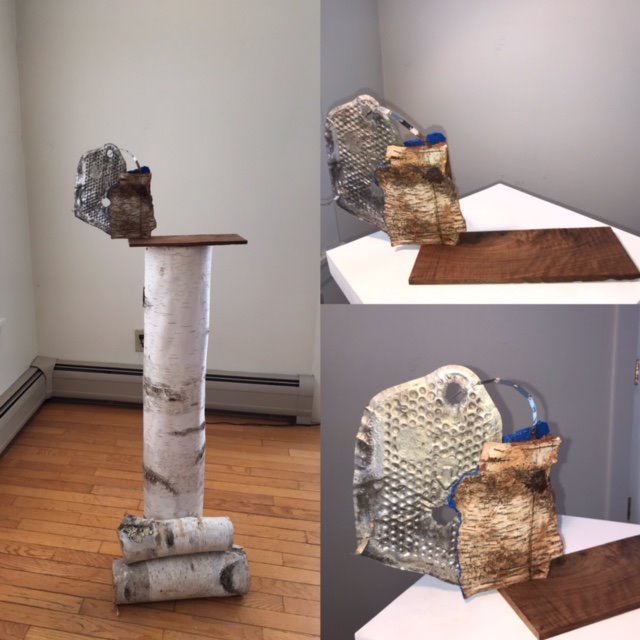 Rough Cut (3Way image) with birch ped. 19x57x6'', birch wood, beachwood, barbed wire, tin, graphite and acrylic paint, 2021
"The Divide", 2019,
The Divide
Diptych 2019, 26x36"
barbed wire on canvas, acrylic, and spray paint on canvas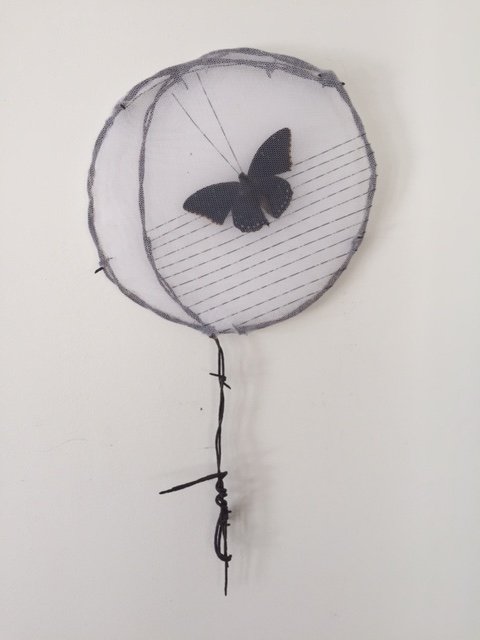 "Lost innocence" 2015, 9X18, barbed wire, Charaxes butterfly, netting, and thread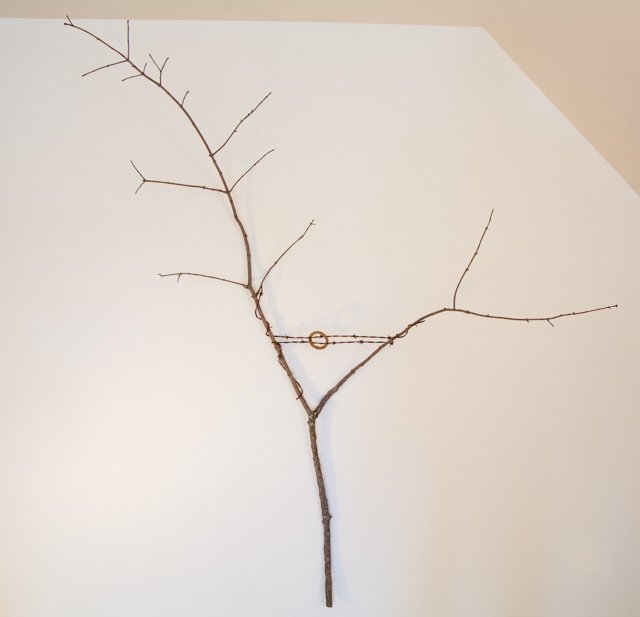 Dowsing for Center, 215, 64x85, Maple branch, barbed wire, rusted metal ring, white paint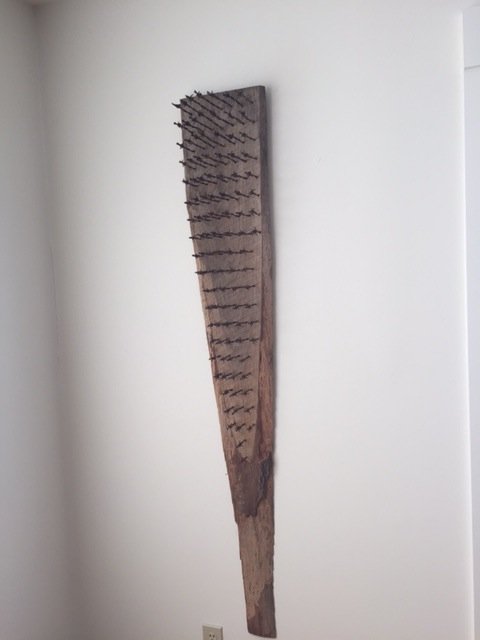 "Progression" 2015, 10.50x64x8, Barn plank and barbed wire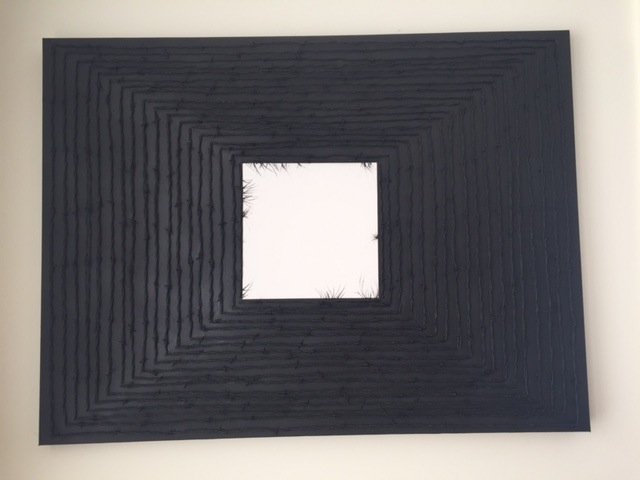 "The Well" 2015, 40 x30, barbed wire on canvas, acrylic, and spray paint
Installation title: A path to the henhouse, 2015, 14ft x 3ft x 1 ft high,rooster feathers, barbed wire, chicken wire, spray paint,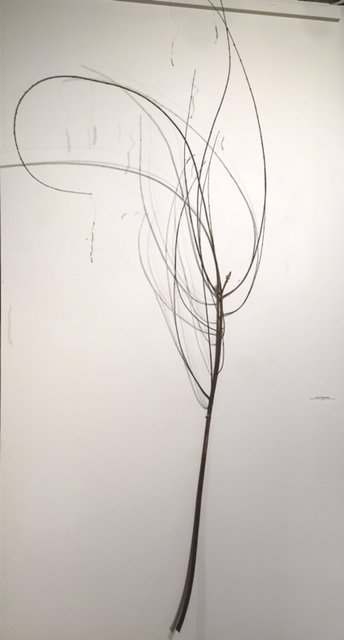 Dance of the Inchworm, 34 x 60", silver wire, gold painted barbed wire and a willow branch, 2016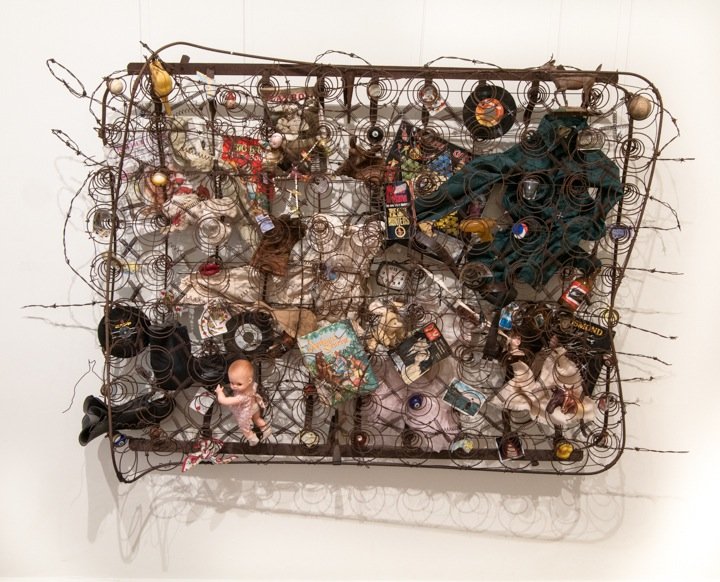 But Why? – Dedicated to those who has been victims of childhood sexual abuse. 2015, 88x51x16
Rusted Box-spring, barbed wire and assorted mixed media and found objects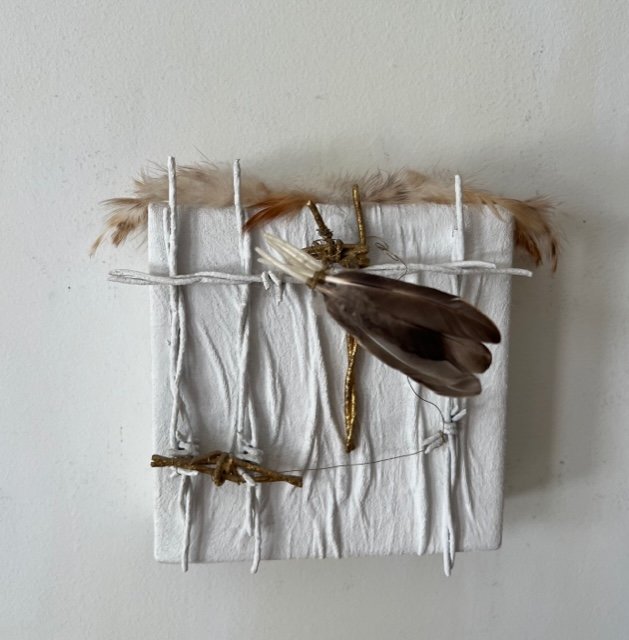 "Egg-spensive", 6x6, barbed wire, gold wire, rooster feathers, acrylic paint on canvas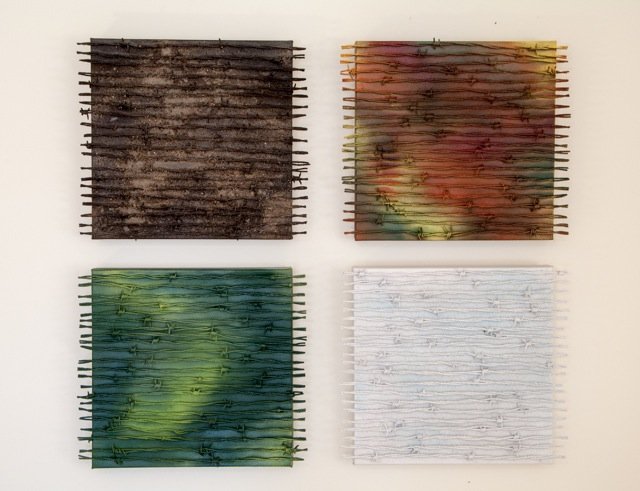 "Seasons" 2015, 30x28, barbed wire on canvas, acrylic, spray paint, dirt, and mica flakes, (All four pieces hung as seen)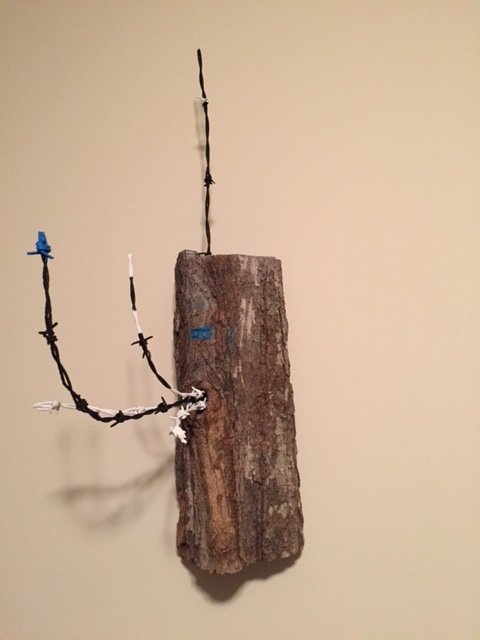 "Marked" 2015, 8x27x16, Maple log, barbed wire, and acrylic paint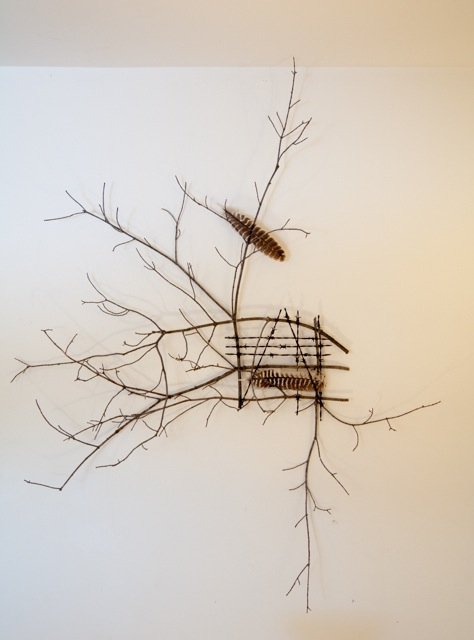 "Captured Wings" 2014, 54x72x8, Maple branches, barbed wire, feathers, and acrylic paint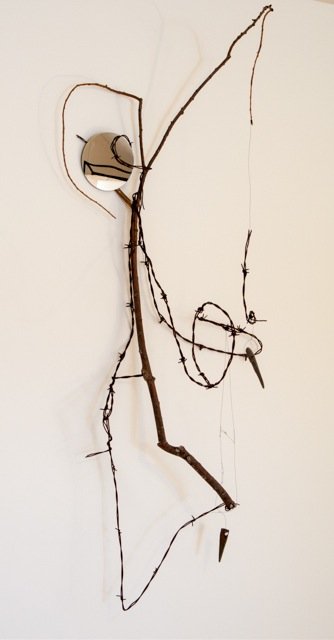 "Objects in My Rear View Mirror" 2014, 60x48x26, Willow branch, barbed wire, rock, wire, and mirror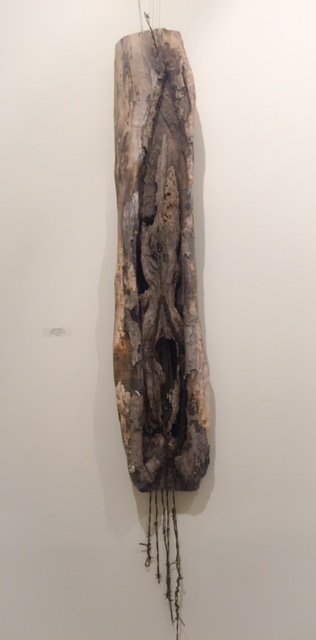 Muscle Memory, 2015, 12x79x8, Maple tree, barbed wire, chainsaw chain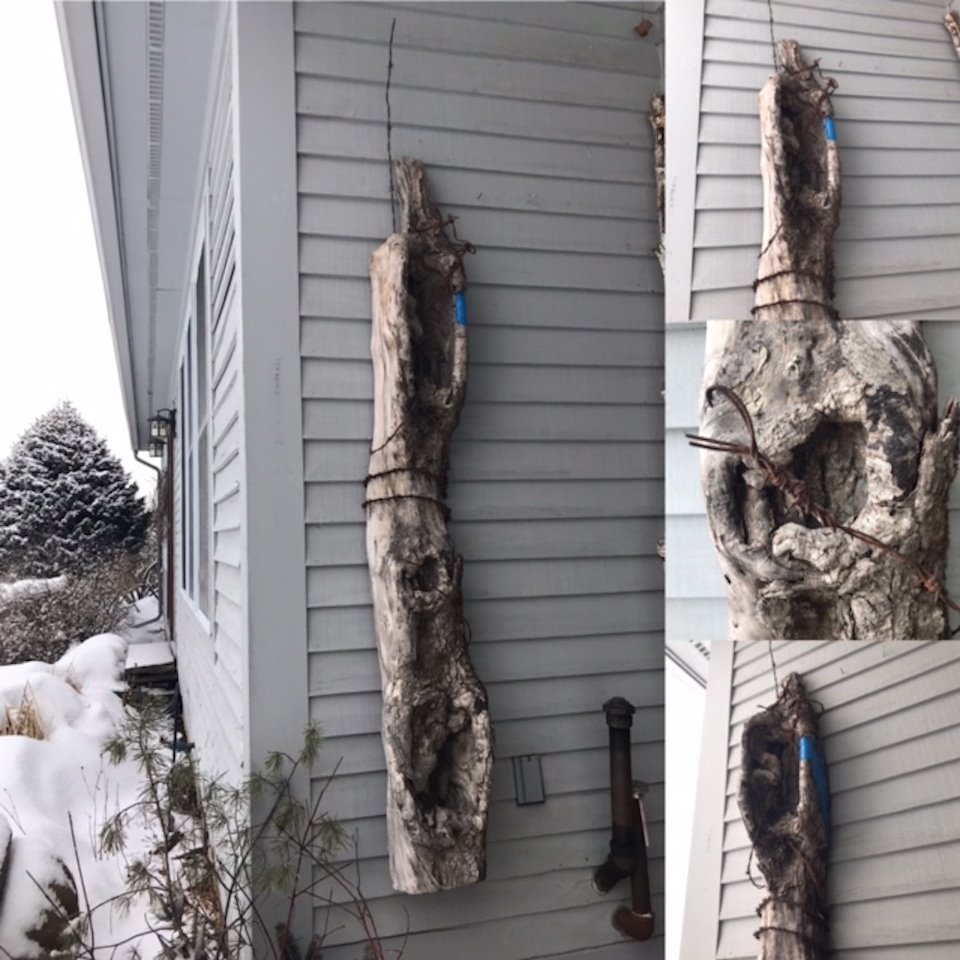 Choked, maple, barbed wire, chainsaw blade, blue paint 12x79x8", 2016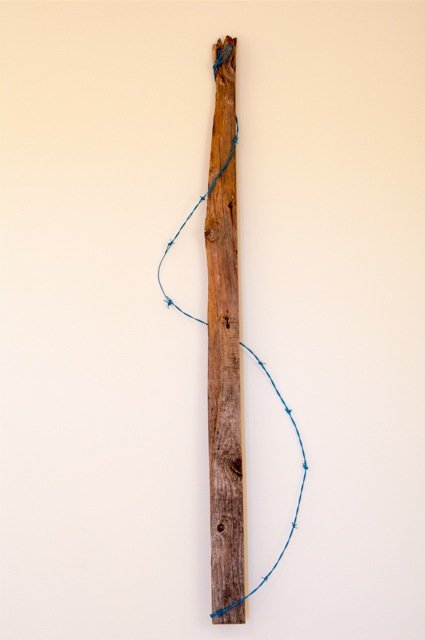 "Thin Blue Line", 2014, 20x67, fence post, paint, and barbed wire,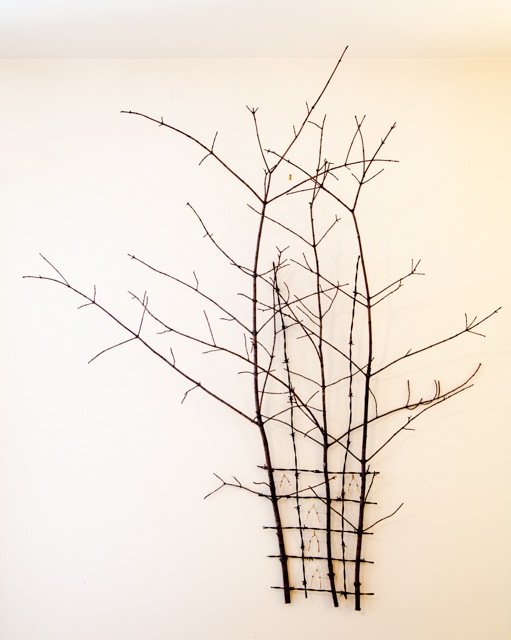 "Five Wishes" Materials: Maple branches, barbed wire, chicken wishbones, wire, and white acrylic paint, 61"Hx53"W, 2015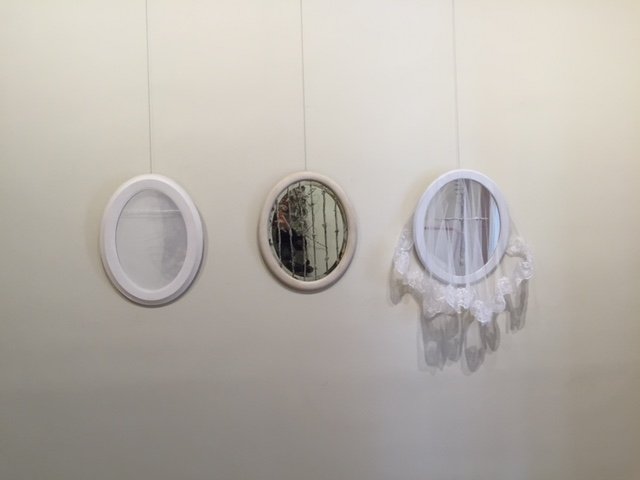 "The Trilogy"
2014
"Third Eye Blind", white paint, barbed wire, silk
"Love Thyself"
vintage wooded mirror, white wash, silk covered barbed wire
"Blessed"
barbed wire, silk, gold wire and a white Hispanic wedding vale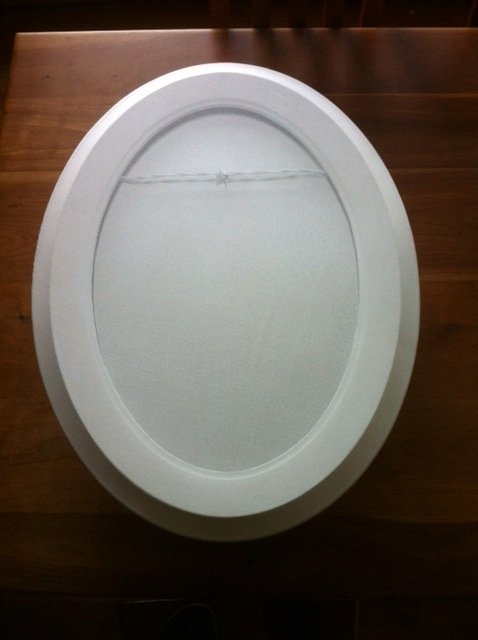 "Third Eye Blind", Materials: 2014, 19x25 white paint, barbed wire, vintage silk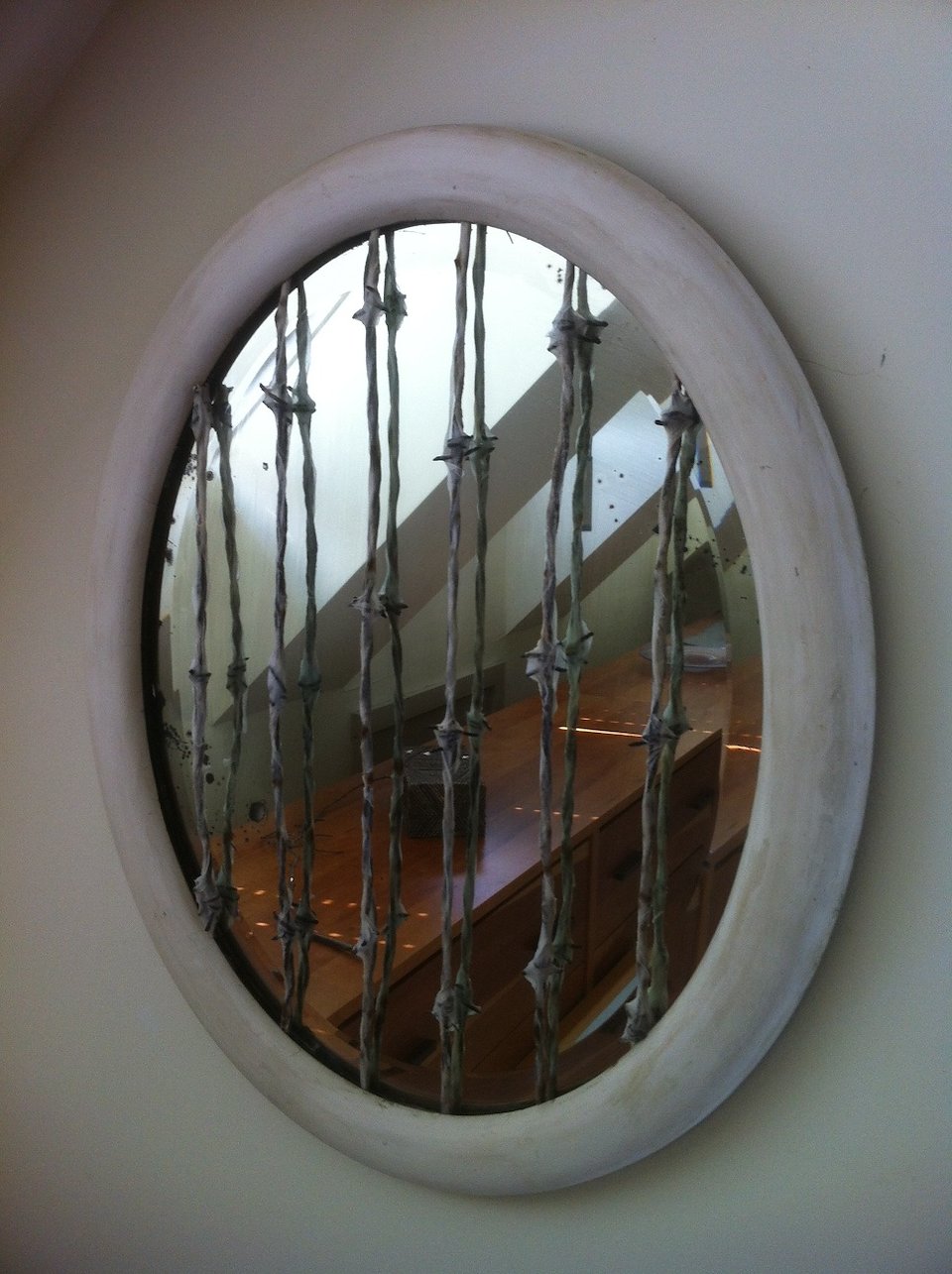 "Love Thyself" 2014, 19x23, vintage wooded mirror, white wash, silk covered barbed wire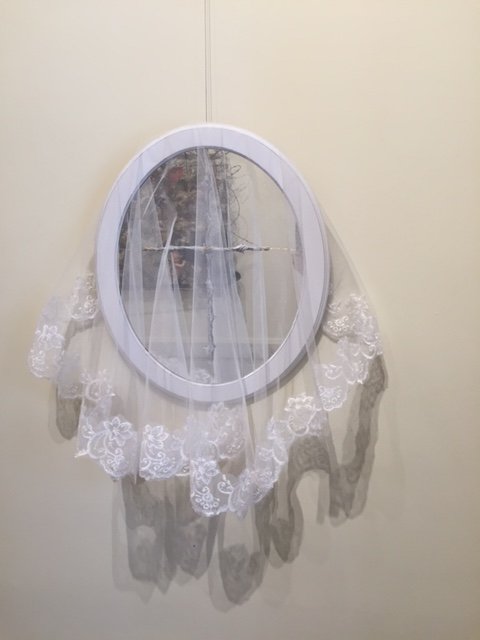 "Blessed", Materials: barbed wire, silk, gold wire and a white Hispanic wedding vale, 38"Hx28"W, 2014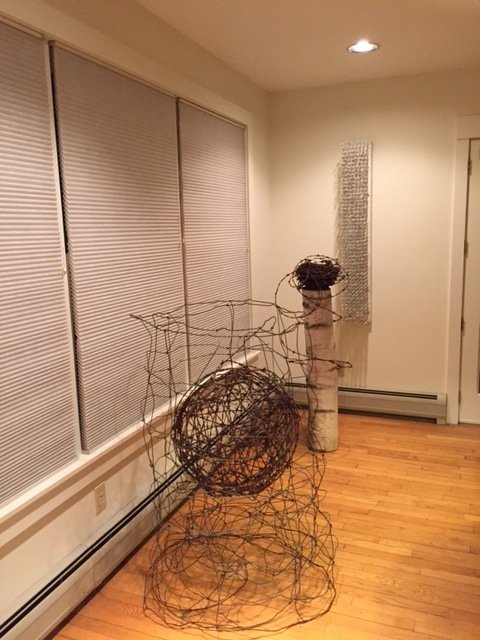 Captured here: "Good Luck, Honey," (interior shot) "The Nest," and "The Plank," 2015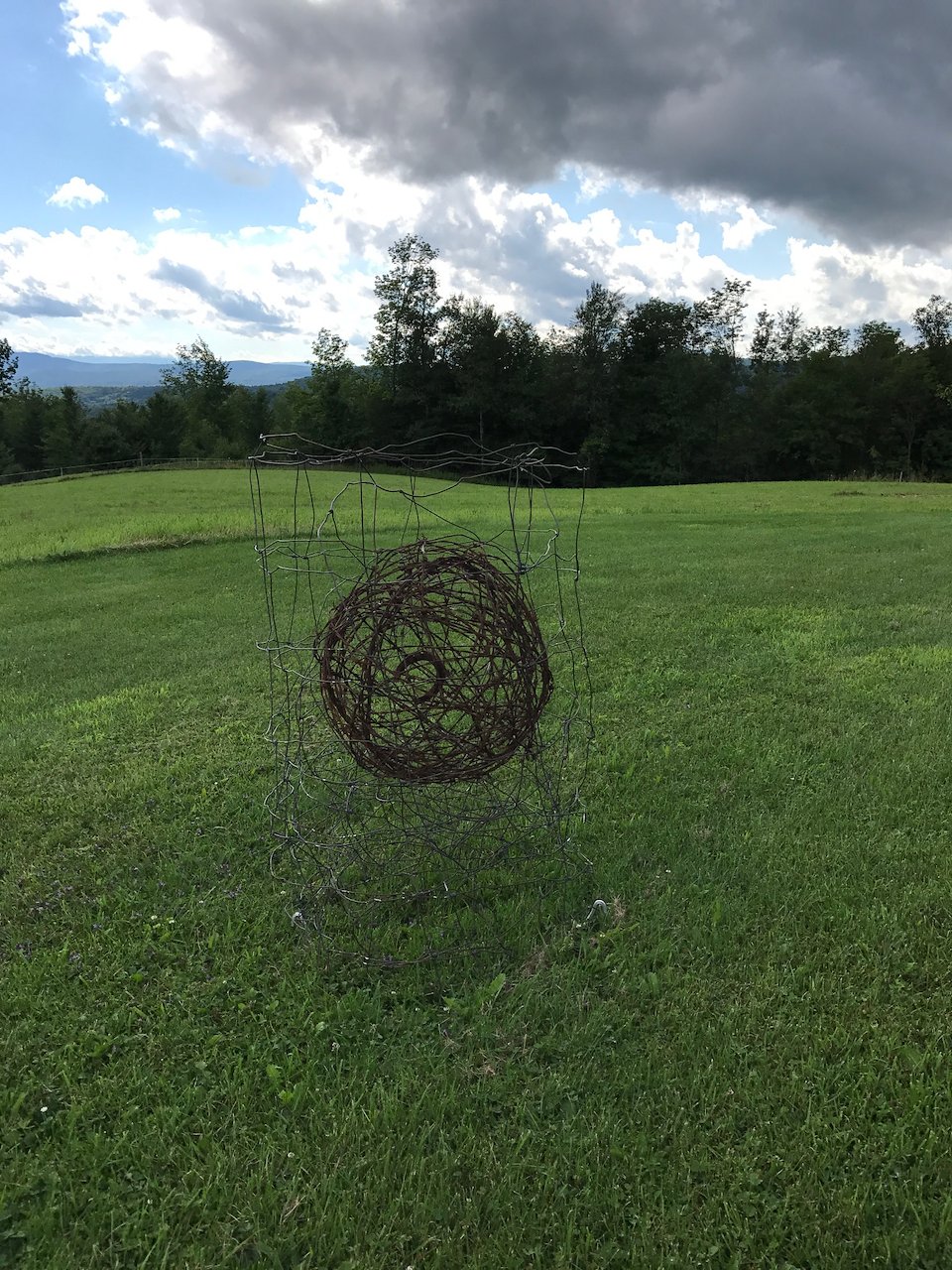 "Good Luck, Honey" – Once you get in the cage, there is no getting out" (exterior) 2014, 29x44x29fencing, barbed wire and horseshoe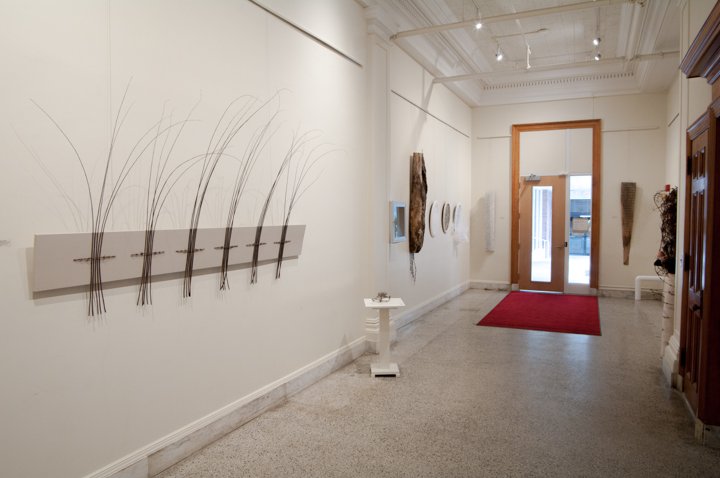 Vermont Supreme Court Gallery shot. April, 2015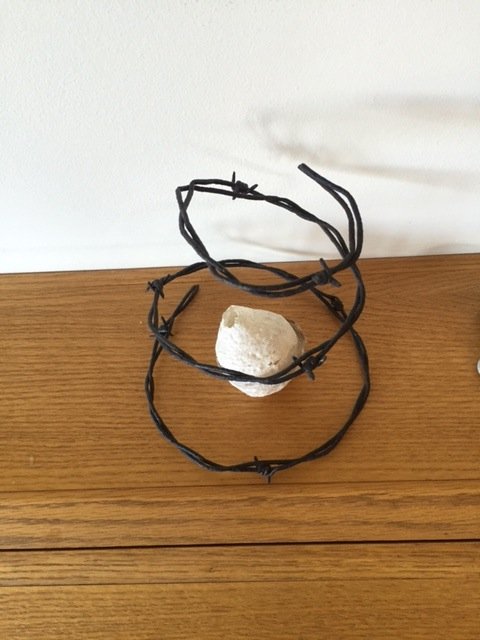 "The Nature of Things", 2016, 5x8x5 wasp nest and black painted barbed wire,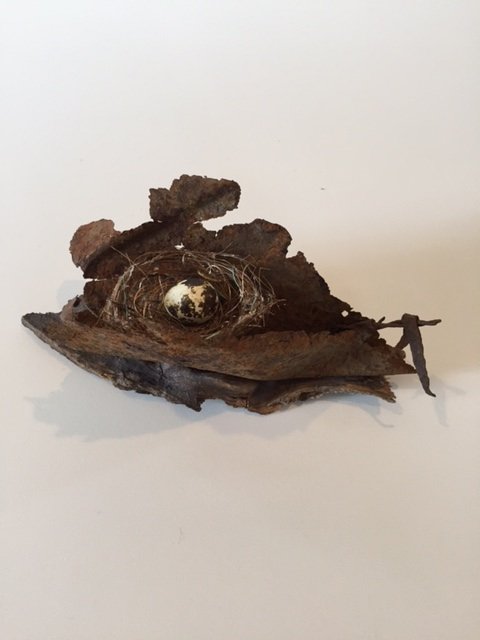 "Too Soon to Sail", 2016, 10x5x3.50, birds nest, gold and blue thread, rusted metal, barbed wire, bark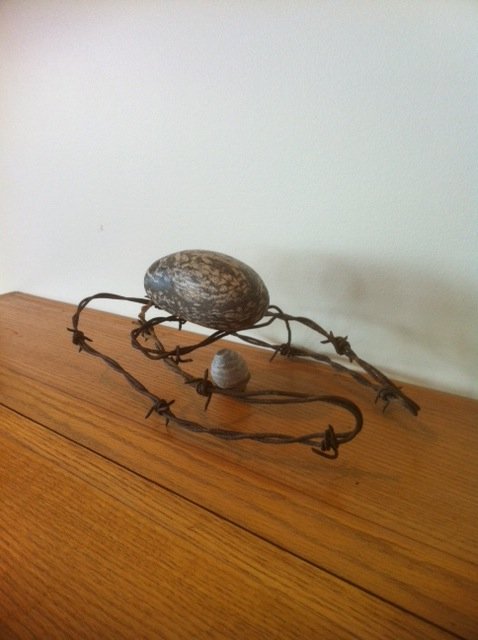 "Nature Over Nurture", 2014, 5.5x12x5 rock, hornets' nest, and barbed wire
Previous
Small Assemblages and Sculptures, AKA: MARKED
Next
Shadowlands - Paintings