Mary Admasian — multidisciplinary artist
SHADOWLANDS is a new collection of paintings, sculptures and assemblages.
Admasian's work embodies intuitive expressions through abstraction. These paintings are created on birch panels. Her application technique of spray-paint, acrylic paint, watercolor pencil, graphite, colored pencil, and cold wax materials creates a surface that layers the visual imagery of each painting.
The overall theme of this collection compels viewers to look inward toward the spiritual and philosophical—that pivotal energy between darkness and light, acceptance and denial—that throws into relief the personal boundaries that inhibit us as well as move us forward.
Press and Sales Inquiries:
All images with an ( * ) have been sold.
For press images or to set-up an interview regarding this series
Contact: LightsOn_mary@comcast.net
Falling Orbit, 24x 24", mixed media on birch panel, 2016
Night Passenger, 12x12", mixed media on birch panel, 2016
External Passage, 24 x 24", mixed media on birch panel, 2016
Reactive, 14 x 14", mixed media on birch panel, 2016
Shadows in the Night, 8x8", mixed media on birch panel, 2016
Melting Planet, 14 x 14", mixed media on birch panel, 2016
Blue Radiance, 8x8", mixed media on birch panel, 2015
Orbiting Concepts, 10x10"inches, mixed media on birch panel, 2016
Lunar Shadow, 8x8", mixed media on birch panel, 2016
Illumination of a Dream, 10x10", mixed media on birch panel, 2016
Shining Down Upon us, 14x14" inches, mixed media on birch panel, 2016
Atmospheric Turbulence, 14x14" mixed media on birch panel, 2017
Journey into the Night, 10x10" inches, mixed media on birch panel, 2015
Passing Through, 14 x 14", acrylic and spray paint, watercolor pencil, on birch panel,
2016
Into the Light, 8x8", mixed media on birch panel, 2015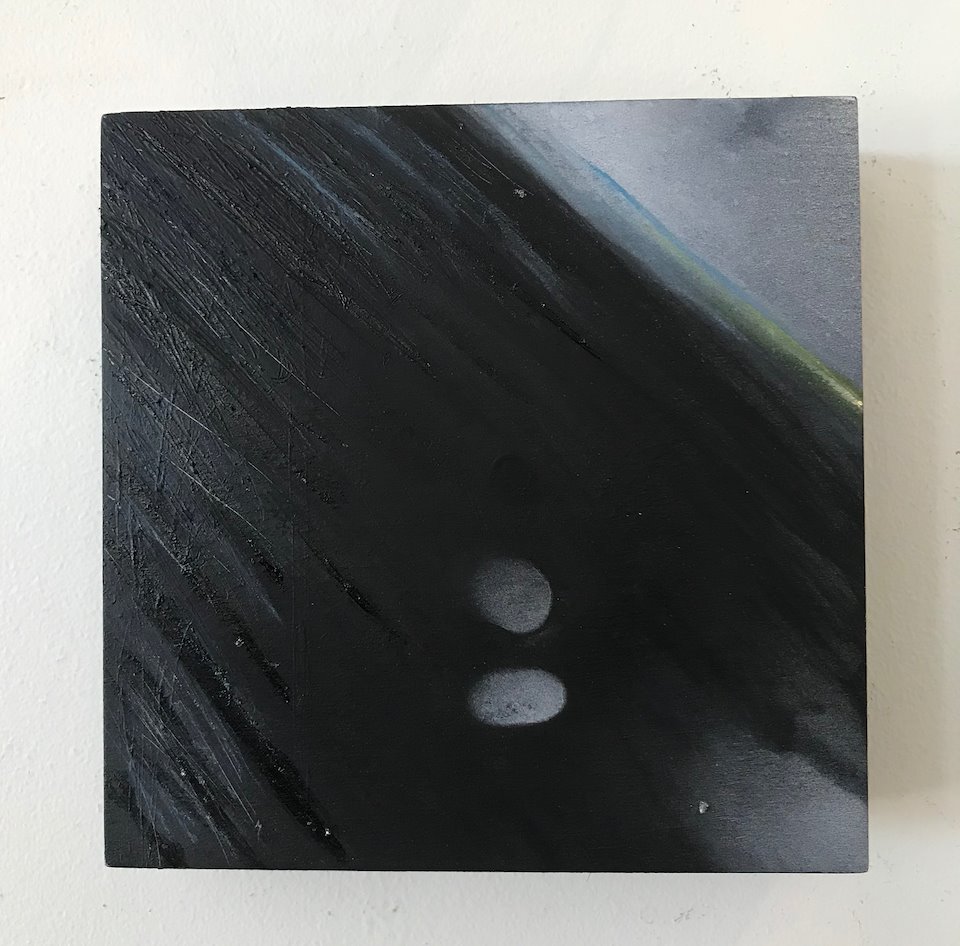 In The Clear, 6x6", acrylic and spray paint, watercolor pencil, glass beads and cold wax, on birch panel, 2016
Breaking Through, triptych – 6x20", mixed media on birch panel, 2016
A Yellow Dot, 6x6", mixed media on birch panel, 2015
Opposite Directions, 10x10", mixed media on birch panel, 2016
Interior Fire, 24x24",acrylic and spray paint, watercolor pencil, on birch panel,
2016
Out of View, 10x10", mixed media on birch panel, 2016
Breaking Through the Fear, 6x6", mixed media on birch panel, 2015
Night Train, 24x24", acrylic and spray paint, watercolor pencil, on birch panel
, 2016
Moving Through, 8x8", mixed media and cold wax on birch panel, 2015
Triangulation II, 6X6", mixed media on birch panel, 2016
Turbulent Relationships, 12x12", acrylic and spray paint, watercolor pencil, on birch panel, 2016
DNA = NDA, triptych – 6x20", mixed media on birch panel, 2016
Inner Spaces, 8x8", mixed media on birch panel, 2015
Living in the Shadow, 10x10", mixed media on birch panel, 2016
Moving Through Darkness II, 8x8", mixed media on birch panel, 2015
Lightness, 6x6", mixed media on birch panel, 2016
Moving Through Darkness I, 8x8", mixed media on birch panel, 2015
Azul Connection, 6x6", mixed media on birch panel, 2015
Caldera, 6x6", acrylic and spray paint, watercolor pencil, and cold wax, on birch panel, 2016
Dark Pathways, 12x12", mixed media on birch panel, 2015
Previous
Small Assemblages and Sculptures, AKA: MARKED
Next
The SHE Project - part I