Mary Admasian — multidisciplinary artist and consultant for creatives
Pins and Needles
Pins and Needles
This series called Pins and Needles is rooted in the contextual veneer under which women conceptually portray themselves through elegance, beauty, and mystery. The intensity of those connections both mends and rips us apart. The collection began in 2009 and continues today.
The constructions are on masonite board and are made from: fabric, acrylic, wire, string, thread, graphite, pins, needles, and other found objects.
The images featured here are only a sampling of the collection.
Other images in the series and information are available upon request.
Contact: LightsOn_mary@comcast.net
"Stuck Strategy" 4ftx4ft, 2010
Materials: masonite, fabric, acrylic, wire, thread, graphite, pins, needles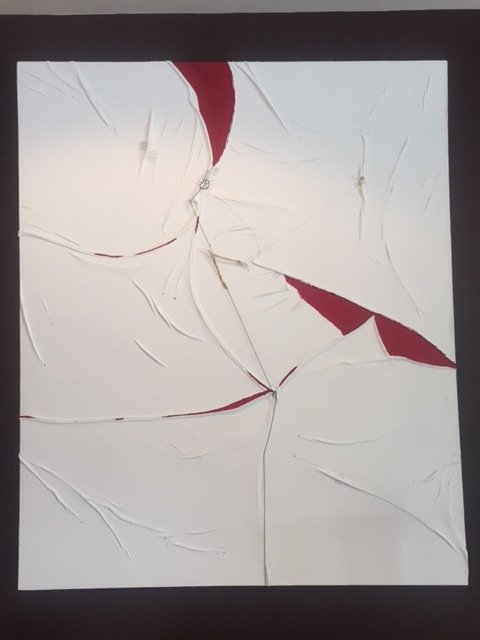 "My Wish and Blood" 4ftX4ft, 2010
Materials: masonite, fabric, acrylic, wire, chicken wishbone, string, thread, graphite, pins, needles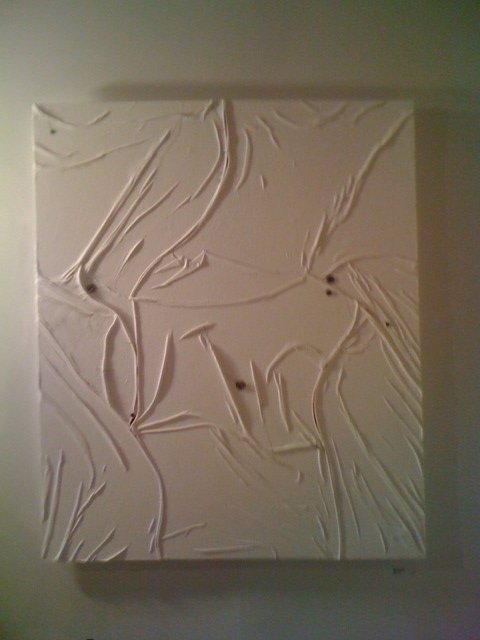 "Stuck in Your Orbit" 4ftX4ft, 2010
Materials: masonite, fabric, acrylic, wire, string, thread, graphite, pins, needles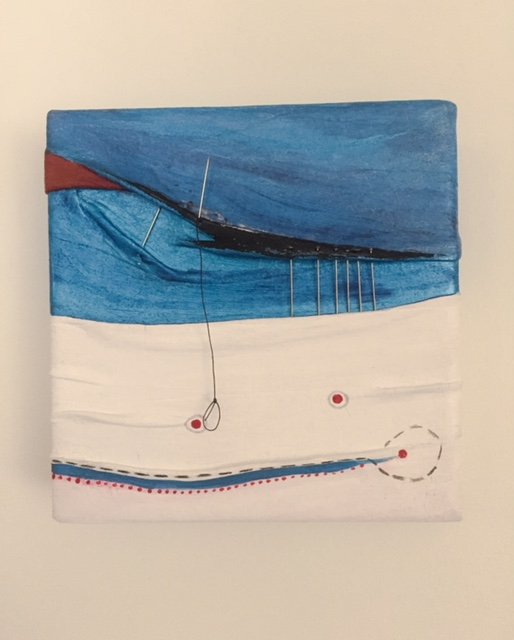 "Blue Moment" 6"X6"inches, 2012
Materials: acrylic, fabric on canvas, string, pins, graphite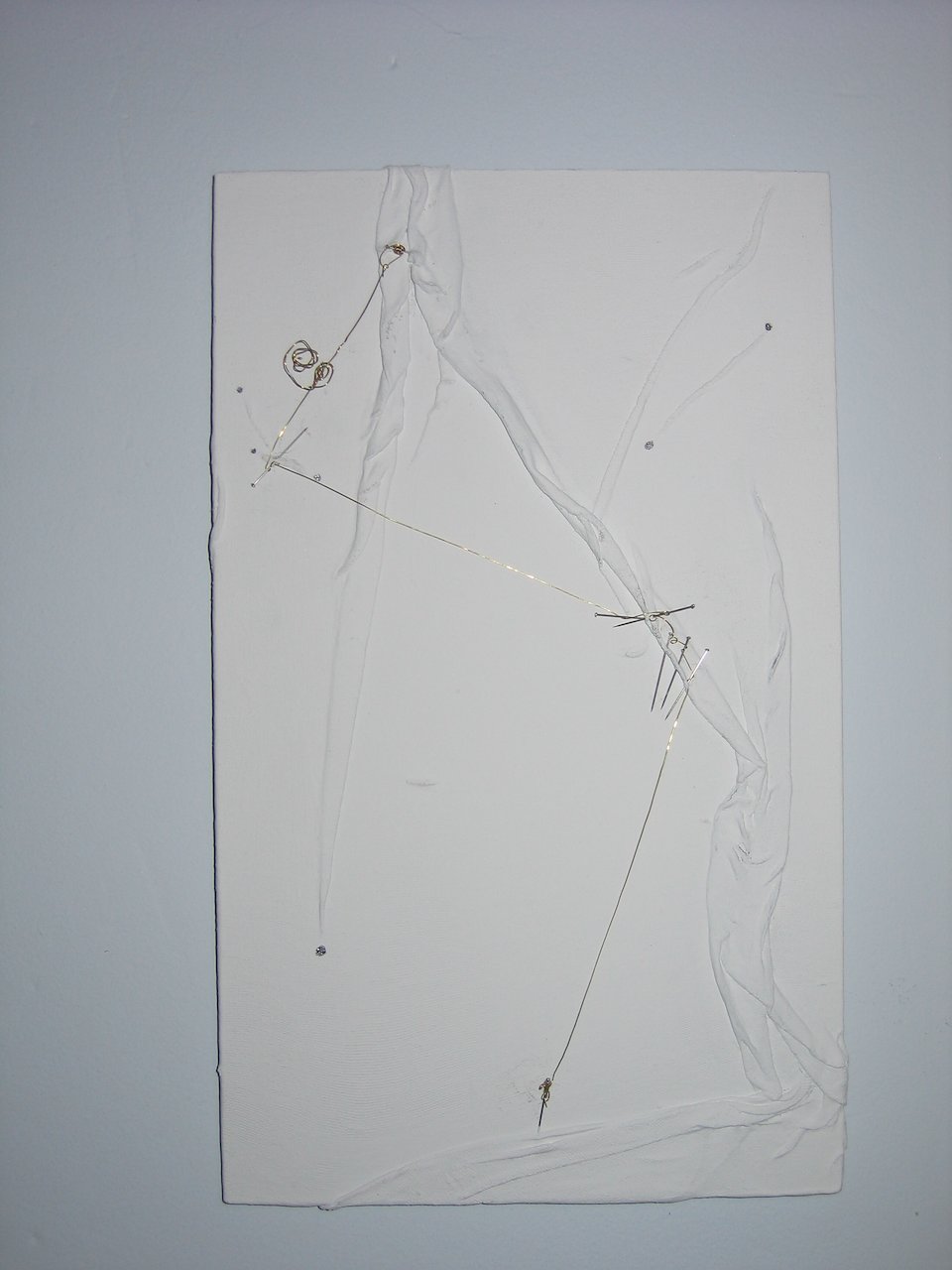 "Unknowing" 8"x16"inches, 2010
Materials: masonite, fabric, acrylic, wire, thread, graphite, pins, needles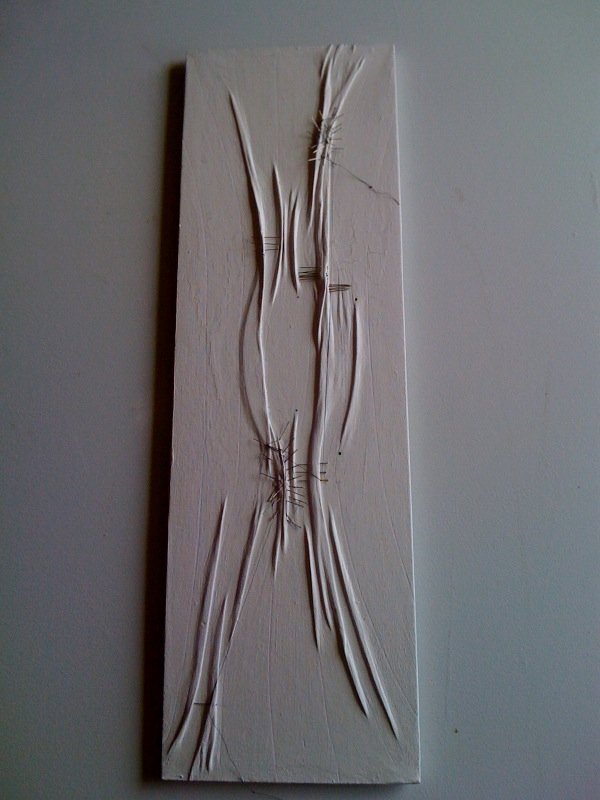 "Working Towards Center" 8"x26"inches , 2010
Materials: masonite, fabric, acrylic, wire, string, thread, graphite, pins, needles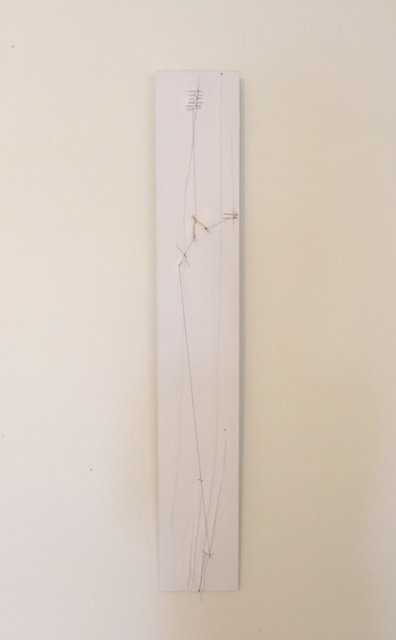 "Stuck Wish" 6"x39"inches, 2010
Materials: masonite, fabric, acrylic, wire, chicken wishbone, thread, graphite, pins, needles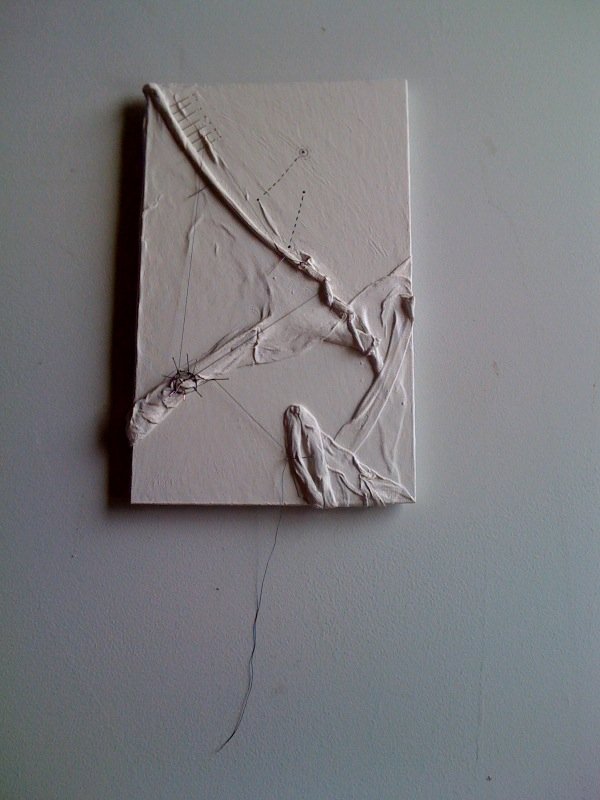 "Get the Point" 8"x26"inches, 2010
Materials: masonite, fabric, acrylic, wire, thread, graphite, pins, needles
"Out of the Box…Sort of", 8"x18"inches, 2010
Materials: masonite, fabric, acrylic, wire, string, thread, graphite, pins, needles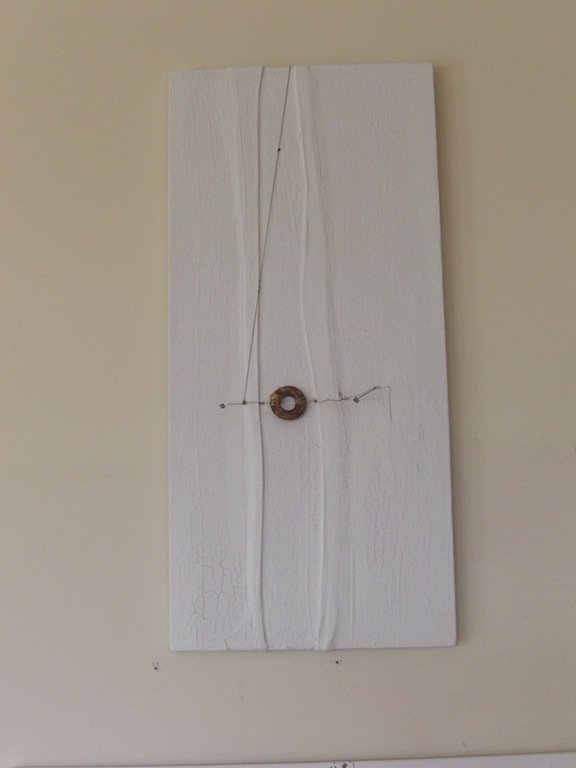 "Stuck Center" 8"x26"inches, 2010
Materials: masonite, fabric, acrylic, wire, string, found washer, thread, graphite, pins, needles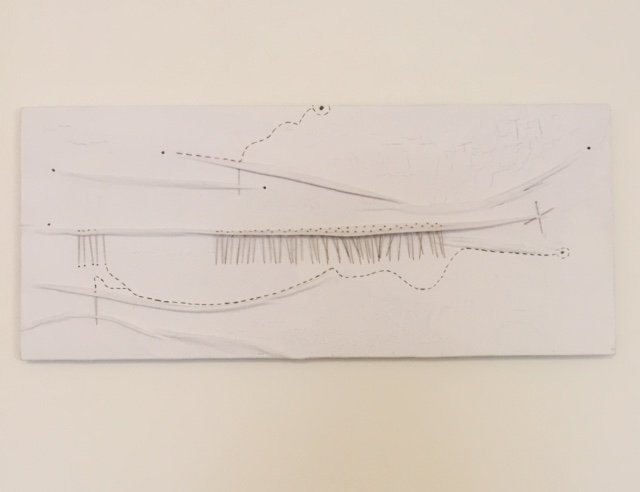 "Gathering" 24"x8"inches, 2010
Materials: masonite, fabric, acrylic, wire, graphite, pins, needles
"Sticking Point" 8'x17"inches, 2010
Materials: masonite, fabric, acrylic, wire, graphite, pins, needles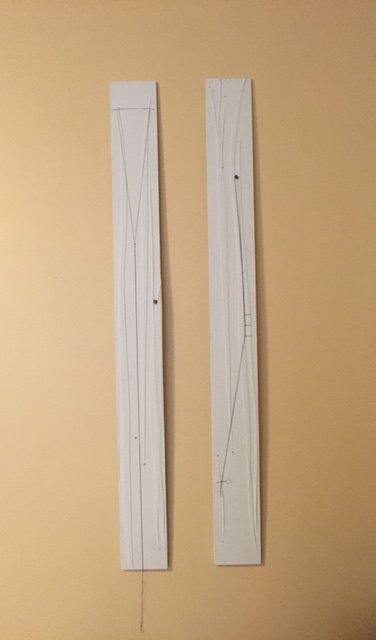 "Together but Separate" 6"x39", 2010
Materials: masonite, fabric, acrylic, wire, thread, graphite, pins
Previous
Sculpture Fest and LandART Lab – Woodstock, Vermont 2018, 2019, 2020, and Spring 2021